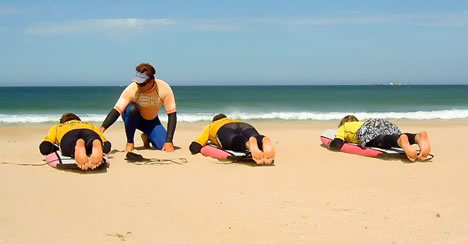 Backpacking up the East Coast of Australia
The east cost of Australia is renowned for it's great beaches, great reef and great number of drunken backpackers. We had intended to join these surfing, partying and drinking leagues when we arrived in Brisbane, but a shortage of money and no working visa meant we had to find an alternative; what we found was definitely that.
After two nights in our overpriced Brisbane hostel we got in touch with a guy who hired cheap camper vans, ( I'm sure that this is where the phrase 'get what you pay for' stems from!) and it was through him that we ended up on a mystery tour in our very own Scooby Doo-esc van, aptly named The Mystery Machine. It was a VW camper with enough lurid colours and drug induced artistry on it to rival a Philippine jeepney and was the cause of lots of enquiries as to how much our 'gear' was.
It did allow us to 'do' the east coast in a very different way though, we still went to all the places on the 'backpacker route, but found a measure of novelty in each one.
In Cairns we had two experiences completely unrelated to dancing on tables or scuba diving! We parked the van in front of the beach and set our BBQ up on the grass, before long we were approached by a fat man with a beard, (real ozzie bushman look-alike) and a tall skinny guy, inviting us to join in with their evening tai chi type meditation on the busy promenade, complete with plinky music and spiritual cleansing, and spent the evening drinking warm beer and talking about their trips throughout Australia where they had got real bearded bushman to join in. We were moved on from our spot the next evening and ended up in the park at the end of the beach renowned for its drunken and abusive aborigines, however, after the initial concern felt as they approached our van, we spent a surreal evening discussing the rights of indigenous people and having a 'jamming' session on our newly acquired didgeridoos.
After these two bizarre and fantastic evenings with the Australian stereotypes we started on the long journey down to Sydney, ( our top speed was sixty miles per hour) via Airley Beach, Noosa, Brisbane, Surfers Paradise, Byron Bay, (where we fitted right in), Coffs Harbour and Hunter Valley (where we parked our van alongside Porsches and Mercedes, so did not fit in). Our drive down was full of the 'normal' East Coast activities such as Scuba diving, Surf School and theme parks, but we also played poker with a group of hairy road train drivers in a service station between Airley and Brisbane, spent two days travelling with a convoy of people who live on converted buses and got invited to a barbeque where the only food was fresh (read only just caught and killed, ) kangaroo. These plus many other different, but at the time seemingly insignificant, incidences have stayed in our minds more than any of the other activities we did. It has led me to believe that it is the people that make a country worth visiting rather than the facilities or activities it has to offer and even in a country that seems so similar to home and so well travelled, you can find a multitude of diversity and originality.
More travel stories
Highly recommended tour companies